The US Department of Transportation has mandated that railroad carriers notify the State Emergency Response Commissions of any counties that railroads will be transiting with trains carrying more than 1,000,000 gallons of Bakken crude oil. The current information for Montana can be obtained at: http://transparency.mt.gov.
. . . . . . . . . . . . . . . . .



Contact: Patrick Lonergan, 582-2395
Release: 140527-01

Join in the 2014 Great Montana ShakeOut

Bozeman, MT - Everyone is invited to join their neighbors and friends during the 2014 Great Montana ShakeOut this October. On October 22, 2014 people across Montana will be practicing Drop, Cover, and Hold at the same time in recognition of living in earthquake country. While we often do not feel them, earthquakes regularly occur in Gallatin County and it is vital that everyone know how to react when a large earthquake does occur.

The Great Montana ShakeOut provides a common opportunity for all Montanans to take note of living in earthquake country, review their emergency plan, then Drop, Cover, and Hold. The ShakeOut provides program materials for a variety of organizations from businesses and schools to private homeowners who want to participate in the drill. To learn more and register, please visit http://ShakeOut.ReadyGallatin.com.

Many don't realize that Montana is the 4th most seismically active state in the US. While many of the daily earthquakes occurring in Montana are not felt, occasionally they are big enough to be felt or cause damage. In fact, the largest Montana earthquake (14th largest in continental US) occurred at Hebgen Lake in 1959. While we never know when a large earthquake may occur, the best defense is preparing your family plan on what you need to be self sufficient and how your family will respond during a disaster.

To learn more about earthquake preparedness, or the Great Montana ShakeOut, visit ShakeOut.ReadyGallatin.com.


###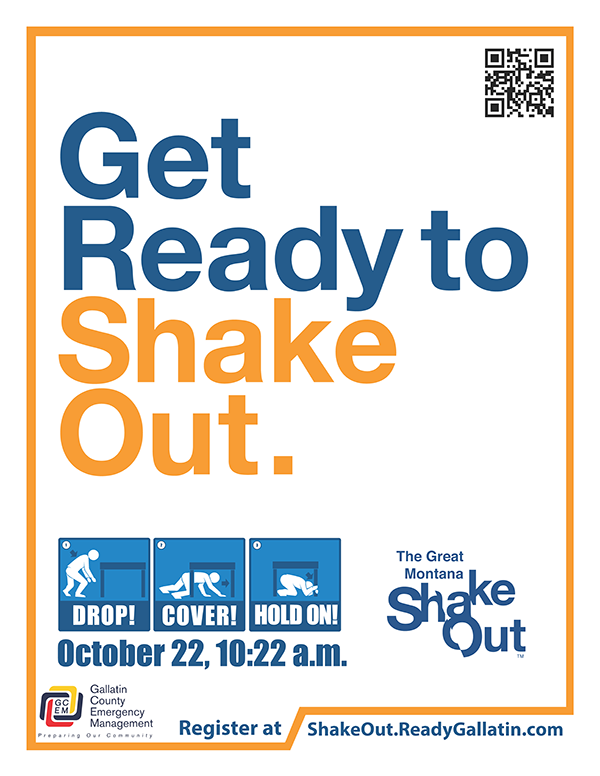 . . . . . . . . . . . . . . . . .



Contact: Patrick Lonergan
Release: 140519-01

Residents Encouraged to Closely Monitor Spring Runoff

Bozeman, MT - Residents in Gallatin County are encouraged to closely monitor water levels around them with spring runoff picking up. We have seen the water levels rise the past couple days and the forecast weather this week will likely contribute to more water coming out of the mountains. This coming week has daytime valley temperatures in the high 60's and mid 70's with nighttime lows above freezing. These warm non-freezing temperatures allow the snow to melt continuously around the clock, resulting in considerably more runoff than when nighttime freezing of the snow occurs.

Those around areas prone to flooding should be closely watching the water levels, especially if we start seeing significant and sustained rain. Rain combined with melting snow compounds the amount of runoff and will often result in surges of the river levels. If we see considerable rain, residents should expect to see water levels rise quickly (may take several hours before the rise occurs).

Information on flood preparedness and current river levels is available at: http://www.readygallatin.com/flooding.php. It is important to keep in mind that now is the time to prepare your property for flooding. Once flooding occurs, it is often too late to protect your property.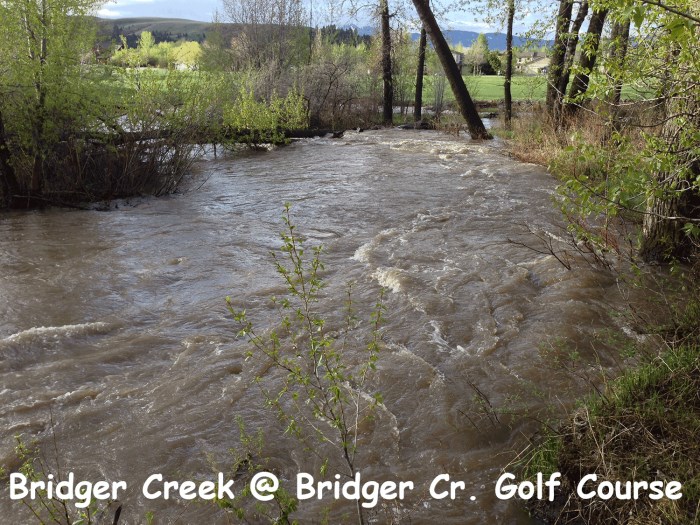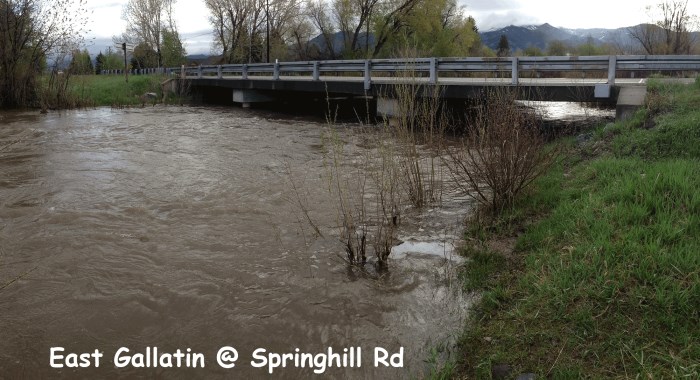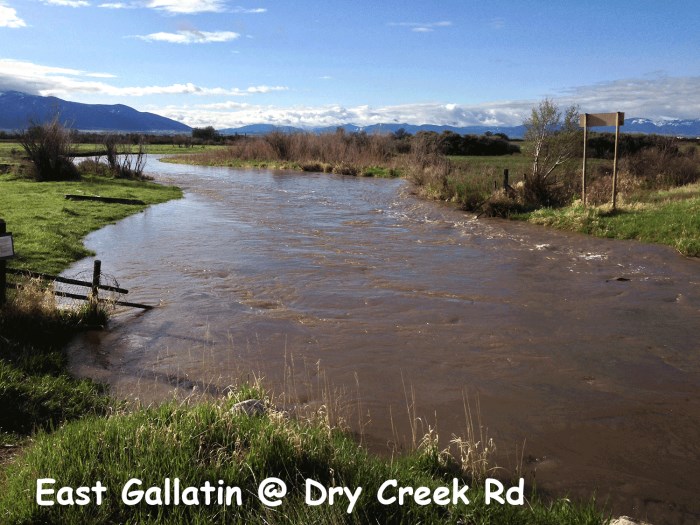 ###
. . . . . . . . . . . . . . . . .